Udruga Suradnici u učenju - Hrvatska
Association Partners in Learning - Croatia
Suradnici u učenju (Ucitelji.hr) is a teacher association dedicated to creating a positive and supportive environment in which education professionals can share their experience, get quality and current information, be innovative and creative and continue their professional development.
We promote a proper and purposeful use of educational technology in all areas of education, lifelong learning of teachers and teaching and learning about responsible, appropriate and safe use of internet.

For the sixth year in a row, the Croatian teachers association Partners in Learning launched the national campaign "Safer internet For Kids and Youth" to promote safer and more responsible use of the internet. But this year we had to downsize our activities due to lack of support from government institutions and IT companies.
This year we invite teachers and teaching assistants to organize seminars, workshops or other types of activities that will engage their students and share their best practice examples in article for the teacher e-magazine Pogled kroz prozor. Special edition of e-magazine Pogled kroz prozor "How to teach responsible, appropriate and safe use of internet" will be published at the end of February.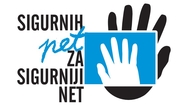 Five primary schools in Croatia: Veliki Bukovec, "Mato Lovrak", Nova Gradiška, Popovača, Gripe, Split and "Mladost", Osijek who were working on EU project petzanet.HR created school curriculum "Childrens' safety on the internet" with 80 lessons acompanied with multimedia resources, textbooks, guides, games, animations and virtual classroom. Lots of schools in Croatia will be using those resources for safer Internet Day.
NGO Brave Phone during the week 9-13th of February 2015 will implement workshops about Internet safety with more that 60 children (age 7-11) from local community in Zagreb.
As a part of a workshop, children will play a Memory game about Safe Internet which was developed by NGO Brave Phone (slika u prilogu)
You have a question and/or need some help when you think about child Internet safety?
Brave Phone provides professional help and support to children and parents every working day from 9am till 8 pm trough Helplines: 116 111 (for children) and 0800 0800 (for adults/parents).
Also, children and parents can seek help via e-mail savjet@hrabritelefon.hr and chat (every working day from 3pm to 6pm) on the link https://hrabritelefon.quik-j.net/ace-custom/groups/hrabri-CHAT/busy.html.
Occasion of marking Safer Internet Day, the Croatian Personal Data Protection Agency has organized, in accordance with its possibilities, certain activities directed to the youngest, more precisely lectures for children and young people about the protection of personal data when using the internet and social networks.
The goal of education is to strengthen the awareness of elementary school students about the importance of personal data protection while using new technologies. In order to make their surfing on Internet as safe as possible, special attention will be paid to the following:
what is personal data
how and where (not) to share it

where the danger awaits them in the virtual life
why parents need to know which sites on the Internet they use
what to do in case of doubts in danger
These activities will be held on 10th February at the time from 8.00 – 12.00 a.m., as follows:
City Libraries, Zagreb - Medveščak (Department for Children and Youth, Zvonimirova 17)
Elermentary School Dr. Ivan Merz (F. Račkog 4)
In order to mark the Safer Internet Day 2015, Center for Missing and Exploited Children, in cooperation with the Osijek-Baranja Police Department will organise three-day workshops and lectures on safer use of the Internet for children, youth, parents and teachers.
Everyone interested will be able to consult on the safer use of the Internet with experts from the police and the Center for Missing and Exploited Children
Also, on February 10th, will be carried out online quiz about safer use of the Internet for elementary school from the city of Osijek, and the most successful participants will be rewarded.
With the purpose of raising public awareness on issues of child online safety, Croatia and other countries throughout the world have been marking the Safer Internet Day. This initiative, initiated as part of the Safer Internet Programme of the European Commission, invites everyone to get involved in activities aimed at creating a safer and better Internet for our children and youth. This year, the day is marked on 10 February. The Croatian Academic and Research Network and the Hrvatskog radiše Student Dormitory, in cooperation with other partners of the Safer Internet Centre, are yet again marking the Safer Internet Day with a series of educational activities with students, parents and school teachers.
The goal of marking the Safer Internet Day is to involve the students as much as possible and to raise their awareness regarding Internet safety issues. Therefore, the initiative comprises a cooperation with the Frane Krsto Frankopan Elementary School, Mladost Elementary School, Osijek Electrical Engineering and Traffic Secondary School and the Vukovar High School, which will hold special activities to mark the Safer Internet Day. Professional and organisational support for all events will be provided by CARNet and the Hrvatskog radiše Student Dormitory in Osijek, in the name of the Safer Internet Centre.
The programme begins on 10 February at 11:00 in the Osijek Electrical Engineering and Traffic Secondary School when the students will, under the guidance of teachers, prepare and present digital posters and comics on the subject of the safety of children and young people online and solve a quiz on this subject in the Edmodo virtual classroom.
From 12:15, the programme continues in the Frane Krsto Frankopan Elementary School, where the students, their parents and teachers will be presented a student video, graphic and literary works concerning the responsible and safe use of the Internet by children and young people. In the Mladost Elementary School, the programme of marking the Safer Internet Day begins at 13:15, with a discussion of the students of the fifth and seventh grade on the subject "If we use the Internet wisely, we are fully protected". After this, a policy on the acceptable use of the Internet and mobile technologies will be signed by the class presidents and homeroom teachers. All student works will be published on the school website.
The Vukovar High School has been traditionally carrying out activities regarding the Safer Internet Day because it considers itself responsible and obliged to ensure that the students grow up in a safe Internet environment. This year, as opposed to previous years, when the public discussions focused on professional speakers, a multimedia exhibition will be held, through which the students will be put in the centre of attention and express their viewpoints under the slogan "Let's create a better Internet together!". The exhibition will present a series of posters, presentations, videos and digital posters and games, published on the school web site.
You can find more information about the international Safer Internet Day and the ways of getting involved in activities on the web site of the Safer Internet Centre at http://www.sigurnijiinternet.hr/ and on the web site http://www.saferinternetday.org.
Think then Click (Razmisli pa klikni) is RODA - Parents in Action from Croatia's project on safe and responsible internet use. This year, RODA is marking February 10th, Safer Internet Day for the first time by distributing educational materials at public libraries throughout the week and with stands in cities throughout Croatia on February 10th as follows:
Zagreb

, 10-12h, Petar Peradović Square (stand)

Pula

, 10-12h, City Market (stand)

Šibenik

, 12-14h, Ante Starčević Street, in front of Jadranska Bank (stand)

Poreč

, Our Children Association of Poreč

Pazin

, Our Children Association of Pazin

Zadar

, Zadar City Library

Koprivnica

, Fran Galović City Library and Reading Room

Sv

. Ivan Zelina, Sv. Ivan Zelina City Library

Novi

Marof, Novi Marof City Library and Reading Room (parents' info point)

Novska

, Ante Jagar City Library and Reading Room

Vinkovci

, City Library and Reading Room
RODA will be using this opportunity to raise awareness about challenges facing parents and youth online, especially on social media.
The Safer Internet Day will also be marked in local schools by:
Dubovec Elementary School in Karlovac (pupil's that are part of the film club are participating in Think then Click)

Our Children Association of Poreč

Our Children Association of Pazin

The Youth for Marof Association
EducateMe (EducirajMe) project "Properly and safely using of computer"
Realize as a class project in II Osnovna škola Bjelovar in the class 3a.
The classes for students and their parents are going on in an equipped informatical classroom with the EducateMe Center (EducirajMe Centar) instructor once a week.
- Training primary school students in proper and simple using of computer and internet
- Introducing the basic terms of using computer and net, but also the possible risks and actions that can prevent the risks (social networks, chat, surveillance, nice manners, viruses, protection)