Safer Internet Day in Kenya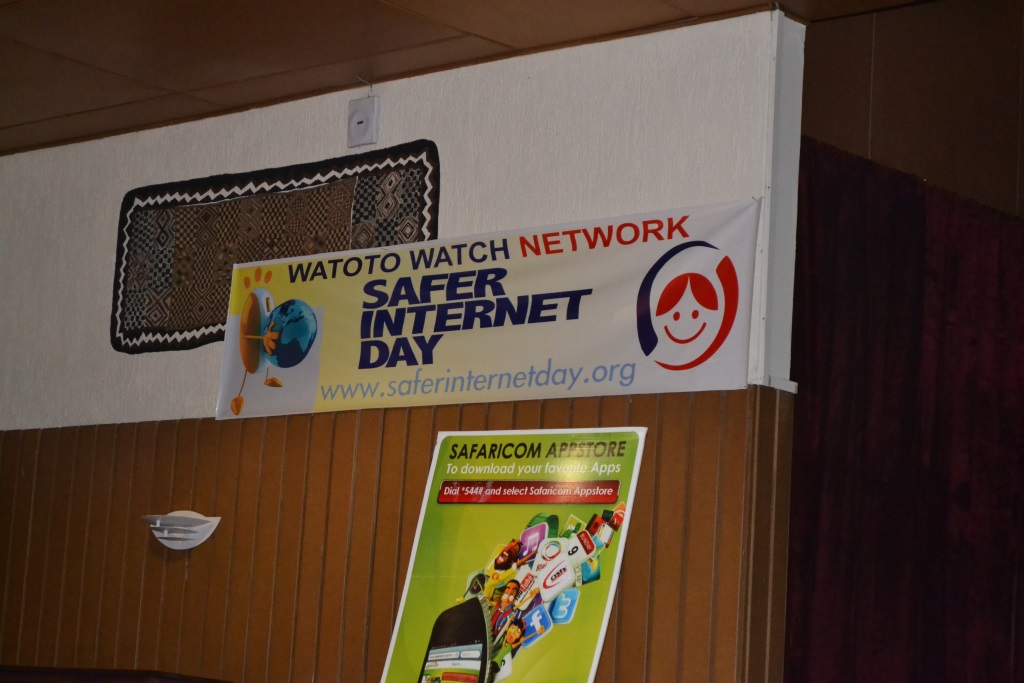 Together with the rest of the world, Kenya marked The Safer Internet Day and commemorated this day together with student from various schools in Nairobi. Safer Internet day is aimed at creating awareness about child safety in the cyber world and finding solutions to existing problems. This year's theme was 'Let's create a better internet together'.

In attendance were students from Makini School, St. George's, State House Girls and Nairobi School. Also present at the event were other organizations such as Terre des Hommes Netherlands (Kenya), The Internet Society-Kenya Chapter, Communications Commission of Kenya, DiploFoundation, Childline Kenya and Child Africa-BINGWA who joined in marking of the Safer Internet Day. For the first time ever, Safaricom Limited the leading corporate company in the telecommunication industry in Kenya was part of the celebration.

The event was organized by Watoto Watch Network and hosted by Strathmore University. The Executive Director of Watoto Watch Network, Lillian Kariuki spoke about their motivation to join in and organize the event. "When addressing child abuse and exploitation we cannot ignore the abuse that is carried out through the internet which is a very popular means of interaction for children. We are in a digital era and mobile phones are widely used to access the internet by children. The internet offers great opportunities to children to be creative and express them online, but it has also opened a new channel for child abuse," she explained. She emphasized that information is power and that children need to be informed about the internet risks so as to be better placed to make responsible and safe decisions while online.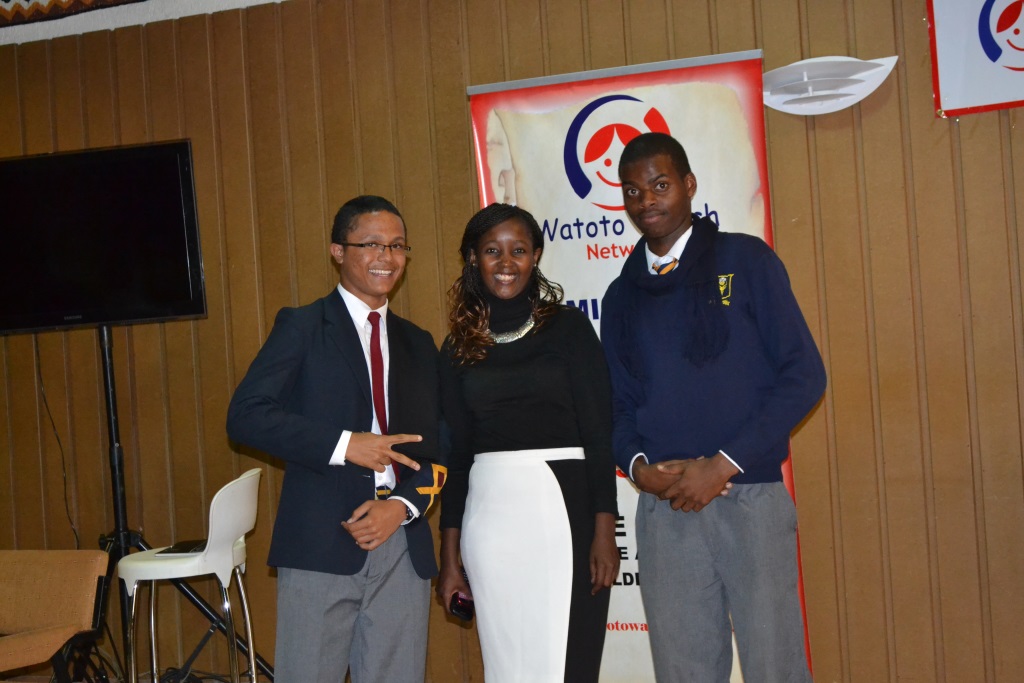 Most of the speakers encouraged the students to use the internet wisely as it is very resourceful but can lead one astray. Present at the event was an online tutor who shared the good, the bad and the ugly of the internet, statistics on online usage as well as some do's and don'ts including using your own computer, strong passwords, being picky about who you friend and reading privacy policies and rights. Terre des Hommes an international organization that works to prevent child exploitation globally showcased an insightful feature that was brought to the attention of the students. It was a story about a computer-generated model that was used to monitor webcam child sex tourism. Sweetie posed as a 10 year-old Pilipino girl in 19 public chat-rooms for only ten weeks. During that period, 20,172 predators from 71 countries wanted her to perform webcam sexual shows. One thousand of those were positively identified and handed over to Interpol. She concluded by advising everyone present at the event to beware of the traces they leave behind online.

A counseling psychologist present at the event began by mentioning the social media statistics; "we are getting into a situation where we find that Facebook and Twitter are the third largest countries in the world; after China with 1.7 Billion people and India with 1.2 Billion people, Facebook and Twitter have over 700 Million users in the world. In Kenya alone, more that 5 Million people are using Facebook,'' he narrated. In his remarks he mentioned the many short form words that are being used by most youth today. He encouraged the students to avoid use of such words as it would greatly affect their studies when it comes to writing of essays, assignments and term papers.

A representative from Childline Kenya spoke about the children's toll free helpline number – 116. Childline operates a support service and provides advice to children and teenagers on issues related to abuse, parents and bullying by their peers. Childline-Kenya helps in the day-to-day running of the call-center owned by the government. She encouraged the pupils to visit their website where they can chat with a counselor from Childline Kenya assuring the students that Childline consultants are ready to listen and support children, help find a solution and provide necessary information to help them cope with the difficulties they have encountered.

The key note speaker for the event was the Chairman of the Internet Society-Kenya Chapter, Barack Otieno. He emphasized on the need of using the internet well by developing positive cyber innovations. He gave examples of young individuals who have come up with good innovations like the founder of Facebook, Mark Zukerberg. In conclusion, he encouraged everyone to join the Internet Society-Kenya Chapter by registering online.

The event successfully came to an end with the children visiting the various corporate and organization stands that were set up in the auditorium.