Kenya Safer Internet Day 2015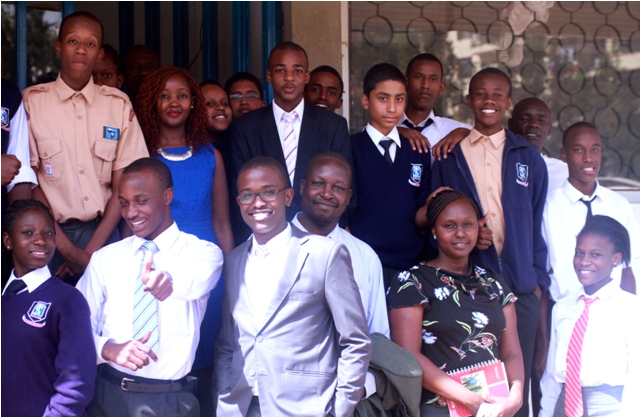 Safer Internet Day 2015 in Kenya saw, schools, organizations and media come together to raise awareness on Internet Safety to children and young people.
This year saw young people being given a voice to speak on the challenges they face online, educative material being released on how to be Safe Online, trainings by police department on how to report incidents of cyber crime, T.v. programs showcased to educate the young and talks on opportunities of the Internet.
Watoto Watch Network in partnership with;
On Safer Internet Day Youth T.V Kenya hosted WATOTO WATCH NETWORK in conjunction with MAKINI SCHOOL and State House Girls who talked about "SAFFER INTERNET"
Internet Society Kenya Chapter (Vice Chair) talks to young people on how to minimize risks they are likely to come across while online on Youth T.V.
Cyber Crime Unit(CID) talked to young people on how to report Cyber Crimes on Youth T.V.
As we celebrate World Safer Internet Day 2015 together with Watoto Watch Network, Simba-Safe Kenya would like to focus on the importance of model internet behavior by adults.
In celebration of the day, Samsung partnered with Watoto Watch Network (WWN), a Kenyan child focused non-profit organization that is taking the lead in raising awareness on Child Online Protection by implementing an informative and sensitization program for them in schools. Together with WWN, Samsung will be highlighting some of the child safety features on its mobile and handheld devices, with a particular focus on the Kids Mode application (app).http://www.cio.co.ke/news/top-stories/samsung-marks-safer-internet-day,-launches-kids-mode-app-for-children
Makini High School students produced a skit showcasing the challenges they go through as young people online which was aired on Youth T.V. on the day.
Watoto Watch Network held a training at State House Girls, where the young people spoke on their challenges while using the internet, which was also featured on Youth T.V. on the day.
More Images
http://watotowatchnetwork.org/global-report/